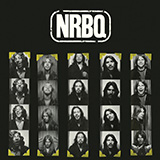 Tracks:
1 C'Mon Everybody
2 Rocket #9
3 Kentucky Slop Song
4 Ida
5 C'Mon If You're Comin'
6 You Can't Hide
7 I Didn't Know Myself
8 Stomp
9 Fergie's Prayer
10 Mama Get Down Those Rock and Roll Shoes
11 Hymn Number 5
12 Hey! Baby
13 Liza Jane
14 Stay With We
BUY This CD
Frank Gadler
– Vocals and Auxiliary Percussion
Steve Ferguson
– Guitar and Vocals
Terry Adams
– Keyboards, Harmonica, Vocals
Joey Spampinato
– Bass and Vocals
Tom Staley
– Drums
and
Donn Adams – Trombone (2, 3 & 6)

It Hasn't Aged A Bit. So say the liner notes for the first-time reissue (on CD, LP, and digitally) of NRBQ's classic, influential, and timeless self-titled first album.
"…a 21st Century edition of NRBQ's still astounding debut…" –Audiophile Review
"For all the things lauded as being "quintessentially American" – like baseball or tail fins on a '50s Chevy, they all pale when compared to NRBQ. The proof is here in their first record, the self-titled classic from 1969, and it still holds true today, all those years and line-up changes later . . . This is a near-perfect record as is, from the rev'd-up magic of "Kentucky Slop Song" to the closing "Stay With We," and shows the band's broad range, stellar musical acumen, and at the root of it all, their sheer joy of creation. You know, like the best of America."
–Ink 19
More about NRBQ (reissue 2018)
"Looking back in retrospect, NRBQ's eponymous debut seems like a remarkable feat even now. A stunningly uncommon collision of styles and sounds, it was amazingly adventurous, exploratory and wholly beyond definition when it was originally unleashed without warning in 1969. Even at a time when artists were given complete license to experiment and adapt to whatever progressive posture found them in keeping with the times, NRBQ was — and still remains — a dizzying, dazzling achievement, an example of complete creative control taken to its most unexpected extremes."
–Glide Magazine
"Now is the perfect time to become familiar with this strange and utterly wonderful album."
–Michael's Music Log
". . . audacious brilliance . . . Eclectic, daring and utterly unique, NRBQ gleefully colored outside the lines on a thrilling self-titled 1969 debut album of frenzied rock 'n' roll fun that sounds as fresh and uninhibited as ever. They did just as they pleased, even insisting on knocking everything out in one take — with famed producer Eddie Kramer watching, as the dutiful engineer — and unabashedly covering both rebellious 1950s rocker Eddie Cochran and space-jazz explorer Sun Ra.
That takes some chutzpah, and NRBQ had it in spades. They were itching to show off their surprisingly mature chops and youthful energy. At the same time, they wanted to throw a party that's still going strong 49 years later. Defined by spontaneity, quicksilver guitars and keyboards, swinging rhythms and spirited genre-hopping madness, NRBQ – composed here of Adams, Joey Spampinato, Frank Gadler, Tom Staley and Steve Ferguson – saved the best for last on its first record. Closer "Stay with We" is absolutely confounding, arranged in the most wonderfully weird way possible with powerful vocals and sounds that seem alien and yet familiar. And it works, as does their entire landmark debut, even though their curious mix of jazz, blues, country and rock shouldn't. What a wild ride."
–
Elmore Magazine
"...a 21st Century edition of NRBQ's still astounding debut that is at once true to the original yet which sounds like a layer of gauze has been removed from the recording. Don't get me wrong: this new edition still feels like my old LP pressing of the album – which was originally engineered by the legendary Eddie Kramer (Jimi Hendrix, Led Zeppelin, Kiss etc.) – but is simply sounding much clearer and more detailed. There is a warmth here on both the LP and CD that is palpable, a more sympathetic presentation of the music than my original copy, delivering improved dynamics, air and overall presence."
–Audiophile Review
"It all started with NRBQ, which is just as weird as NRBQ would be through all the years, and almost as joyful."
–Spectrum Culture
"The group – which had already been together for about four years when the LP first appeared – had their act down and their famous eclecticism on full display. Who else could open an album with a strong rock cover of Eddie Cochran's "C'mon Everybody" and follow that with the experimental jazz of Sun Ra's "Rocket #9"? These guys could and did, on a record that also includes diverse originals."
–No Depression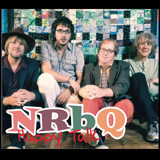 Tracks:
1 Head on a Post
2 Yes, I Have a Banana
3 Only the Lonely
4 Blues Blues Blues
5 Happy Talk
BUY This CD
Scott Ligon
– vocals, guitar
John Perrin
– drums
Casey McDonough
– vocals, bass
Terry Adams
– vocals, piano, clavinet
with
Conrad Choucroun – drums (1, 2 & 5)

NRBQ's five-song CD EP is the perfect gift for people with a short attention span!
As the song says, "You've got to have a dream, if you don't have a dream, how you gonna have a dream come true?"
More About Happy Talk
"Two catchy originals join three choice covers in a must-get collection that screams 'Full-length, please!' ... Charming through and through, this is a mini masterpiece."
–Alan Haber's Pure Pop Radio
"With the indefatigable Terry Adams still leading the charge for this most uniquely American band of them all, NRBQ keeps bouncing along on its own joyous trail of oddball covers, shifting genres and novelty kicks. There's hope for this country as long as NRBQ is still with us."
–The Aquarian Weekly
"There's one big problem with NRBQ's latest: There's not enough of it. More than a half-century in, NRBQ remains one of America's unappreciated cultural treasures."
–Relix
"...contains all the vibrancy of the band that started back in 1966."
–Exclaim!
"...it's the Rodgers and Hammerstein South Pacific treasure "Happy Talk" that truly stands out as a shiny, unexpected gemstone."
–Ink 19
"Happy Talk ties the pursuit of eternal youth to the idea of timeless rock 'n' roll, and that's a reassuring turn of events."
–Nashville Scene
"Coming on the heels of the splendid 2016 retrospective High Noon is a 5-song EP proving these guys still have it."
–The Vinyl District
"...a spectacular group of players who can, and do, literally play anything...across five songs, the group covers the gamut from rollicking electric rock blues and Broadway-worthy comic pop to swaggering country...this NRBQ nugget is a fine stocking stuffer for the pop music fan on your list."
–Audiophile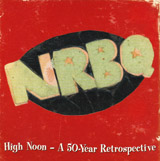 THE DISCS:
Disc One: Everybody Say Yeah!
2005-2016
Disc Two: Ain't It All Right
1966-1970
Disc Three: Do You Feel It?
1971-1978
Disc Four: Me And The Boys
1977-1990
Disc Five: Puddin' Truck
1989-2004
BUY This CD
Fifty years of celebrating is worth celebrating!
Terry Adams
Al Anderson
Tom Ardolino
Conrad Choucroun
Pete Donnelly
Steve Ferguson
Frank Gadler
Bobby Lloyd Hicks
Scott Ligon
Casey McDonough
John Perrin
Kenny Sheehan
Joey Spampinato
Johnny Spampinato
Tom Staley
with
Donn Adams
Lou Albano
Charlie Craig
King Curtis
Brian Darby
Norm DeMoura
Jim Hoke
Klem Klimek
Kami Lyle
P.J. O'Connell
Roswell Rudd
John Sebastian
Quentin Sharpenstein
Keith Spring
Danny Thompson
Lee Tiger
T-Bone Wolk
More about High Noon
"The eclectic rockers' compile highlights from a 50-year, 21-album, 17-member career as one of America's most beloved cult bands onto this five-CD set ... this is excellent one-stop shopping..."
–Rolling Stone, Holiday Gift Guide 2016
"A good-time spirit runs through the music of NRBQ, which stands for New Rhythm and Blues Quartet (initially Quintet) but has never been bound to R&B or any other genre. Started in 1966 with home recordings — there's one in this collection — NRBQ is rooted in a 1950s of rockabilly, blues, Rodgers and Hammerstein, Thelonious Monk and Sun Ra, along with a 1960s of early Beatles and Beach Boys. Their songs hold chromatic twists and wry wordplay, packed into smiley three-minute bundles. High Noon combines a best-of with many rarities, suiting a band that's both crafty and casual."
–New York Times, Pop Music Gifts, All Bundled Up
"There have been other attempts at assembling NRBQ's erratic recording history, but none can touch this labor of love. The 106 songs, crammed onto five discs, take us on a six-plus hour journey from 1966's home demo of "Heartbreaker" through 2015 ... The result is a rollicking, eclectic and charming listen ... any band that can fill five discs with life affirming, uniquely American music, mixing diverse styles with offhand aplomb and a wry smile, can lay claim to being one of this country's finest outfits. Just push play on any of these discs to see why."
–American Songwriter
"This set comes damn close, in more than 100 tracks over five CDs, to achieving the impossible: capturing the eternal striving and indomitable spirit of what is still, after these 50 years, the Best Unknown Band in America ... High Noon is best enjoyed as a big door into NRBQ's continuing pursuit of the righteous good time in rock & roll classicism, outsider jazz and the Great American Songbook ... [High Noon is] exactly like a night on the town with the 'Q: great songs, hot chops and hair-trigger wit, fired at will."
–David Fricke's Picks, Rolling Stone
"Top 10 Boxed Sets of 2016. NRBQ, High Noon: A 50-Year Retrospective. #1."
–Goldmine
"The initials stand for New Rhythm and Blues Quartet, but one of the hallmarks of this beloved cult band is its stylistic range - from rock and pop to country and jazz. Through various personnel shifts - singer and keyboardist Terry Adams is the one constant - the group's offbeat charm and seemingly offhand delivery belie its serious musical chops. The five discs showcase NRBQ's smart original songs and deft covers, and also present a handful of previously unreleased tracks."
–Philadelphia Inquirer
"This is a five-CD gorgeous, gleeful romp through every flavor and every phrase of perhaps our greatest band. The unifying constant is the widescreen vision of keyboardist Terry Adams who co-founded the 'Q – yes, 50 years ago – and still leads it today."
–Schenectady Daily Gazette
"Cult band NRBQ have long deserved the career overview they receive on this fantastic five-disc set ... [it is a] masterfully curated collection ..."
–Chicago Reader
" ... this music grows on you faster than a chia pet on steroids. My pick for favorite box set of 2016."
–Power Popaholic
" ... a body of work so rollickingly alive, so perversely diverse, so consistently unpredictable, that it can't even be contained in a lovingly assembled, sprawling archival box of 106 tracks. How many bands releasing a career-spanning box would start it off with a full disc of music from their most recent period, then jump back five decades to their earliest recordings, and not get around until disc three to what most people would consider their definitive 1971-through-1994 lineup? Who would have the chutzpah — and it's justified, by the way — to lead with a batch of new things and not be concerned about being overshadowed by their own youthful exuberance? Most anthologies like this one are about reminding people what they used to love about an artist long ago, but with NRBQ, nostalgia is entirely beside the point, because their music, despite some personnel changes over the years, is all of a piece and not stylistically tied to any specific era. Not that there haven't been variations on their theme, times when one personality or another became more prominent in the musical mix, but you could shuffle their whole career and press Play and nothing would be jarring."
–Music Aficionado
"The reason NRBQ is at home anywhere is its versatility and skill ... The music, whether a waltz, stomper, polka or ballad, is assured. NRBQ is that rare band that keeps you on the edge of your seat by way of its confidence. High Noon is a box to cherish, visit and revisit."
–Downbeat
"The package does an outstanding job of revealing one of America's best bands, one that is still going strong. Hey, the timing is good too – this would make a terrific gift for any music fan. NRBQ brings joy at a time when we could really use some."
–Elmore Magazine
"NRBQ have always been cool with being uncool, which is, perhaps ironically, what makes them so damn cool. Throughout their five decades as a band, they've continuously bucked the musical trends happening around them. With each respective era they did exactly what they wanted to do while always conveying a devotion to bygone styles of music. It would be hard to thoroughly capture five decades in any one box set, but for die-hards and first-timers alike, High Noon is a perfect encapsulation of the magic that is NRBQ and is therefore a must-own."
–Glide Magazine
"They are every bit as adventurous as they were as a young bunch of guys playing around at the Adams home some 51 years ago, even though Terry Adams stands alone as the only band member spanning the timeline from then to now. How he's been able to hang on to the energy and charming irreverence that permeates this box of collected performances (both studio and live in concert) is a testament to his continued enthusiasm and love of music ... It's High Noon in America, people!"
–blogcritics.com
"NRBQ has long had a dedicated cult following, but High Noon should go a long way in introducing their singular brand of all-encompassing musical merriment to an even wider audience."
–The Second Disc
"Defying genre labels, leaping styles with the ease of Superman, and displaying a consistent level of musicianship that one would be hard pressed to find in the worlds of session players, the cats in NRBQ have been making American music for 50 years. That is, quite simply, the only way to describe the 106 songs here that span so many styles and yet maintain a uniquely consistent level of quality despite band line-up changes and shifting stylistics touches. There is no other way to say it: NRBQ are the greatest band this country has ever produced and one listen to this compilation is sure to convince you of that ... Music that is positively inspiring in its inventiveness, the work of NRBQ has remained a constant over time. Expert musicians who have had the good sense to not bore listeners with anything too pretentious, Terry Adams and his revolving crew have offered up some of the most flat-out enjoyable music this continent has ever produced. Doubt me? Spin this set in any sequence and then let the tunes convince you."
–A Pessimist is Never Disappointed
"Fasten your seatbelt; it's a wild ride, and it's loaded with pleasures."
–The Morton Report
"There's no doubt that NRBQ, bluntly one of American Music's treasures, fully deserved this 5-CD celebration, and they establish their current relevance by filling the first disc with 2005-2016 material ... NRBQ is the kind of band that basically couldn't be invented (except by Thomas Pynchon maybe); outstanding interpreters of a range of material ... the band's real strengths are in consistently strong original material and even more dependable execution. Want to restore your faith in something or other? Listen to this set."
–The Vinyl District
"Five decades, five discs, five eras, and four distinctive lineups crystallize the genius of musical lettermen NRBQ. Nineteen superb unreleased live tracks help make NRBQ's High Noon a Gary Cooper-worthy bull's-eye."
–Austin Chronicle
"High Noon: A 50-Year Retrospective is a five-disc set that celebrates the half-century since NRBQ first started making music, and it takes the time to embrace the group's body of work in all its marvelous complexity ... Plenty of box sets play like overgrown greatest-hits albums, but High Noon aims for something more ambitious and important ... a collection that makes a strong case for NRBQ's place in the pantheon in American popular music, honoring their eclecticism and sophistication as well as their deep sense of fun. Even if you've been listening to the band for years, High Noon dazzles in its depth, and if this might seem daunting to a beginner, it's hard to imagine folks who love music at all not finding something here that will make them smile and tap their feet. In short, it's a box set just as special as NRBQ themselves."
–All Music
"After five decades, NRBQ might still be one of the most misunderstood great bands in rock history ... an essential purchase even if you still won't quite be able to explain their awesomeness to your friends."
–yahoo.com
"It sounds like hyperbole to say NRBQ is one of the great bands of the rock-and-roll era and a national treasure. But this set proves it, providing more than six hours of brilliance."
–Vintage Guitar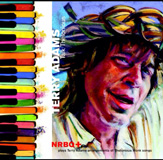 Tracks:
1 Reflections
2 Hornin' In
3 In Walked Bud
4 Monk's Mood
5 That Old Man
6 Humph
7 Think Of One
8 Ask Me Now
9 Ugly Beauty
10 Gallop's Gallop
11 Straight, No Chaser
12 Ruby, My Dear (studio recording)
BUY This CD
Terry Adams
– piano, pipe organ
Scott Ligon
– guitar, Hammond organ, percussion
Jim Hoke
– alto saxophone, harmonica, pedal steel guitar, ocarina
Klem Klimek
– alto and tenor saxophones
Pete Donnelly
– electric bass
Pete Toigo
– bass
Conrad Choucroun
– drums
Recorded live at the Flynn Space, Burlington, VT
on April 5, 2012
All songs written by Thelonious Monk
All songs arranged by Terry Adams
"There's an air about Monk's music that I feel should go beyond the written parts. You can hear it on his performances even when he's not playing. Some people don't approach it that way. To me, the written part strongly recommends how to improvise on it, rhythmically and harmonically. This music is in a special place and the performer of it should be too."
–Terry Adams
More on Talk Thelonious
"It is a rare creative triple point that brings together the proper music, repertoire, and imagination necessary to make an outstanding recording. After 50 years of thinking about it, Terry Adams has done exactly that. Five Stars."
–All About Jazz
"Who would have thought that the most creative interpretation of the Thelonious Monk songbook would come from ... NRBQ? Well, BELIEVE IT!"
–Jazz Weekly
"Terry Adams has created an album from the heart and soul. The music of Thelonious Monk is ripe for interpretation and Adams explores its depth and subtleties well."
–Cashbox
"Must confess to a deep and longstanding affection for any of the music produced by NRBQ co-founder Terry Adams, as the man's dedication to music in its very purest form — forget genres, just plain music — may be unrivaled in popular culture. A musical whiz since the very beginning, the man introduced the likes of Sun Ra and Thelonious Monk to a generation of rock 'n' rollers who'd had no opportunity to hear them before, but did so in an affectionate, non-preachy way that brought both those musicians and Adams himself a lifelong following. Here Adams and the current version of NRBQ (Actually "NRBQ+" – there's horns and more on hand) run through Adams' arrangements of several of Monk's classic compositions, including "Straight, No Chaser," "Ruby, My Dear," "In Walked Bud" and more – but with unique voicings, including a pedal steel guitar and chromatic harmonica, that really are unparalleled as Monk covers go. A fabulous album, oozing with affection for both Monk and his music."
–Yahoo Music
"This album is a mind-blowing display of the brilliant musicianship of NRBQ and Adams' highly imaginative arrangements."
–Elmore Magazine
"Both live and studio, Talk Thelonious raises the bar on any future Monk tribute. It's that good."
–Classicalite
"Lots of jazz cats play Thelonious Monk tunes (well, they play "Round Midnight," anyway), but very few of them interpret Monk tunes. Terry Adams, keyboardist and leader of the legendary New Rhythm 'n' Blues Quartet (NRBQ) has been shining new light on Monk for decades now, and with this live album he delivers a brilliant and intoxicatingly fun set of very personal interpretations ranging from a barrelhouse-R&B take on "Hornin' In" to a rocking take on "Humph" and a calypso version of "Think of One." Because Adams thinks hard about this stuff and has been doing so since his youth, none of these arrangements feels like a novelty; he knows Monk's music intimately and brings to this project both a healthy veneration for the composer and an equally healthy disregard for expectation and tradition. And NRBQ have never sounded better. An essential purchase."
–CD Hot List
"The result is a wildly entertaining slate of Monk music, much of it like you've never heard before...I can't think of a release this year that has surprised me more than Talk Thelonious. Rocker Terry Adams and the group billed as "NRBQ +" turn out to be one of the hottest jazz bands around. Who knew?"
–Green Man Review
"Would anyone in their right mind take on Thelonious Monk for an entire album? Well, "right mind" and Terry Adams sometimes seem mutually exclusive, which is all the better for those committed to hearing great music. This album's subtitle says it all: "NRBQ + plays Terry Adams arrangements of Thelonious Monk songs." The pianist/founder of NRBQ says it's taken him his entire career to come up with the right way to perform this music, but thank goodness he finally did. How to explain the effervescent beauty of Monk's "Hornin In," or "Think of One," or anything else from him? New rhythms are invented and chord structures are sent into extraterrestrial overdrive, never to be seen again. Since there is no need to ever attempt to duplicate Thelonious Monk—why try the impossible?—what Adams does is use the compositions as a cliff to jump off and then make something of his own come alive. No chasers needed."
–The Morton Report
"Terry Adams is one incredibly-original-talented motherfu@$er."
–Al Kooper
"Talk Thelonious is diverse, as all Adams projects are, and swirling with good energy...Whatever form the songs take, Adams stays true to Monk's playful and soulful spirit."
–Daily Hampshire Gazette
"Adams is joined on this session by three of his NRBQ regulars: Conrad Choucroun on drums, Scott Ligon on guitar and Pete Donnelly on bass. Other hand-picked players and friends round out the ensemble. If you're familiar with NRBQ's music, you know what to expect. If not, be prepared to enjoy a music-making romp as unpredictable, stimulating and fun as any you've heard."
–The Audio Beat
"In addition to founding the long-running, highly prolific, and endlessly lovable band NRBQ, pianist Terry Adams has always had a great fondness for jazz great Thelonious Monk, having seen the man perform countless times in the 1960s. Consequently you can imagine how a proper album of Thelonious Monk interpretations was a project very long in the making . . . As you can hear on the playful 'Hornin' In,' the coupling of Monk's beautiful idiosyncrasy and NRBQ's patented jammy rock 'n' roll feels seamless, a testament to Adams's talent as an arranger."
–popmatters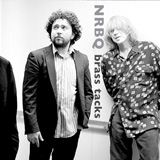 Tracks:
1 Waitin' On My Sweetie Pie
2 Greetings From Delaware
3 Sit In My Lap
4 Fightin' Back
5 It'll Be Alright
6 This Flat Tire
7 I'd Like To Know
8 Places Far Away
9 Can't Wait To Kiss You
10 I'm Not Here
11 Getting To Know You
12 Love This Love We Got
BUY This CD
Terry Adams
– piano, clavinet, harmonica (7), vocals
Scott Ligon
– guitar, banjo, 2nd piano (12), vocals
Casey McDonough
– bass, vocals
Conrad Choucroun
– drums
with
Joe Camarillo – drums (2, 10)
Jimmy Gordon – harmonica (6)

"NRBQ are never far away from me. They're always on my playlist, and I'm happy to hear this new record, it sounds great. What I love about the Q is that they're just so MUSICAL. And so rockin.' There's no other band like 'em."
–Ian McLagan
"If you were to take every NRBQ album ever released and grade it for sheer joy and listenability, well, you probably should spend less time grading and more time listening. The good albums bearing that combo's name simply never stop, and Brass Tacks contains the fun, zest, humor and flat-out rock that has defined the band since their birth decades ago."
–rollingstone.com
"NRBQ is the Mount Olympus of rock and roll - and this new record is another gem, maybe even their best. As I was listening to it I was finally able to articulate what it is about NRBQ that I love so much - they make me so damn happy! For the last four decades, NRBQ in all its configurations consistently discovers real musical light in the darkest of souls. They are a national treasure and you owe it to yourself to listen and experience the Q."
–Hal Willner
More About Brass Tacks
"What a KILLER record! Right up there with the Q's best! Production, arrangements, performances, and songs...just knocks me OUT!"
–Bonnie Raitt
"Brass Tacks is as accomplished and as spirited an album as the band has ever made ... The unalloyed joy that flows through a trio of breezy, heartfelt love songs - 'Waitin' On My Sweetie Pie,' 'Sit In My Lap' and 'Can't Wait To Kiss You' - will stop even the most jaded listener dead in his tracks. Pop music this elemental and non-ironically exuberant needs to be treasured as the rare resource it is ... Brass Tacks is a terrific addition to the band's catalog, one that might even act as a gateway drug to NRBQ's long and rewarding back history."
–Los Angeles Daily News
"Brass Tacks is full of the classic NRBQ sound; equal parts rockabilly thrills, country fun and bright bantering bop…"
–Maximum Ink
"Adams and his bandmates - Ligon, McDonough, and drummer Conrad Choucroun - have achieved the sort of musical interplay, comfortable but deeply intuitive, that has always been NRBQ's greatest gift, and that comes through loud and clear on these performances."
–All Music
"NRBQ's zest and musicianship are incomparable and incomprehensible."
–Ted Nelson, The Xanadu Project
"Top Ten Songs of the Week: 'Places Far Away' – NRBQ – It is a mystery how the randomness of the notes that NRBQ toss out in 'Places Far Away' come together so efficiently to form a song. The arrangement makes the Star Wars Cantina Band seem like a string quartet. Yet the notes, the words, and the melody magnificently form borders for the tune, though you can only see its image in a funhouse mirror."
–Alternate Root
"The band's attitude hasn't changed a jot ... [the band] still don't care a hoot for style or categories. They're there for the good times, laying down happy sounds here spanning country, rock, pop, jazz and even Broadway ... it's worth waiting for brain buzzers like 'Greetings From Delaware,' an Adams original about credit-card life, or 'Sit In My Lap,' one of those songs that sets you into instant sing-along mode ... Say hello to complete irreverence."
–MOJO
"Today, I'm on 8 times in a row and still going. I'm digging it. Man, I love hearing a record that is not ironic or cynical. I love that the layers on it are musical and not a superficial spin on the top. Real emotion. It's killing me."
–Penn Jillette
"Listening to Brass Tacks reminds you of how gloriously NRBQ flows from the music that preceded it, the early rock that lit the world up way back when, and it reminds you how influential the 'Q has been on the hippest power pop of more recent eras ... they taught others how to link melody, harmony, and magic."
–popmatters.com
"Excellent singing, playing and bottom line still the joyous feeling that you get when you hear NRBQ play."
–Americana Music News
"NRBQ's Brass Tacks is pure heart and soul nonstop. Listen from start to finish. Music you'll find nowhere else."
–P.J. O'Connell
"NRBQ's back with another gem, Brass Tacks ... [the band] conjure up the same happy, charming mix of pop, rock 'n' roll, country and jazz that has made NRBQ one of the great rock 'n' roll bands ever ... It's all pure, unadulterated NRBQ, played and sung with joy and great musicality - long may they run."
–Lincoln NE Journal Star
"I am very impressed to hear their old-school familiar antics, along with a new flare for staying fully committed to carrying their unique banner into 2014 and (hopefully) onward. May they keep on keeping on with their one of a kind status that has always conjured new musical concepts for your ears and mind."
–Westchester NY Guardian
"A perfect combination of genius and joy. I love NRBQ."
–Jad Fair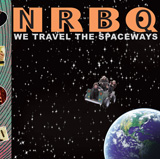 Tracks:
1 The One and Only
2 We Travel the Spaceways
3 Feelin' Good
4 Here I Am
5 Get A Grip
6 Outta Here
7 Snowfall
8 She's Got Everything
9 Crazy 8's
10 Yes, Yes, Yes
11 Bye Ya
12 ...talking...
13 She Knows How To Rock Me
BUY This CD
Terry Adams
– piano, clavinet, DX-7, vocals
Scott Ligon
– guitar, vocals
Pete Donnelly
– bass, vocals
Conrad Choucroun
– drums, vocals
add
Tom Ardolino – drums (1, 2, 7, 11)
Klem Klimek – tenor saxophone (2, 9), vocal (5), harmonica (7)

Recorded live at the Bearsville Theater, Bearsville, NY
on April 2, 2011 by Robert Frazza
"What we got was one of the best, most satisfying shows to match any NRBQ show (I've seen around a hundred or so, I'd guess?), hell, to match any show by any band that I have ever seen!"
-Bob Brainen, WFMU
More About We Travel The Spaceways
"And strangely, when you look out of the window during the day at your beautiful home planet there is a solemn sense of detachment. Your loved ones are down there somewhere, going about their lives just as you go about yours up in the ether. But during orbital night, when you look in the other direction - out toward the places we dream about going, you feel a sense of connection. There is a reason jazz was meant to be performed in the warm embrace of night. On orbit, it all makes sense. The new dimensions of space that your eye can now discern works on your soul in a way that only music can on Earth. The spaceways continue to call us - as they always have and undoubtedly always will. Let's go for a ride." -Ricky Arnold, Planet Earth
Press for We Travel the Spaceways
"The new NRBQ doesn't miss a beat: The group's brand-new live album includes gems from the vast NRBQ songbook ... The band juggles all kinds of styles and aesthetics ... a raucous cover of the Sun Ra classic that gives the album its name features guest saxophonist Klem Klimek taking it way out. There's also a lovely, ambling treatment of the pop standard 'Snowfall,' a spin through the J.B. Lenoir blues 'Feelin' Good,' pure pop originals such as 'She's Got Everything ... "
Chicago Reader
"A new crew keeps the love goin' for NRBQ: Adams hasn't just persevered. He's roared back, triumphed. Meet the new Q, as fun as the old Q. There's guitarist Scott Ligon, who can deliver tender vocals one moment, red-hot country boogie licks the next. You may have heard bassist/vocalist Pete Donnelly with his group the Figgs or backing former Replacement Tommy Stinson. And drummer Conrad Choucroun was handpicked by Ardolino to be his successor. The two do some great double-drumming on the new release, a frequently inspiring and typically eclectic live album ... NRBQ is still liable to play anything. Roaring rockabilly, transcendent pop-rock, roadhouse blues, avant jazz – you name it, Adams claims it and reframes it. The new band is a revelation, capable of playing nearly the whole NRBQ catalog, which dates back to 1966."
Minneapolis Star-Tribune
"The winner of this week's releases is We Travel The Spaceways, a new live recording ... I can't say enough about this line-up ... the guys he chose, Scott Ligon, Pete Donnelly, and Conrad Choucroun are not just able, they're off the hook. Go...and...buy...this...NOW!"
Burning Wood
"We Travel the Spaceways catches the group in its madly varied glory. This is a very very amazing band, still, that makes a great virtue of sounding utterly off-the-cuff. The voices can be sweet, but mostly they're kind of ragged. The playing can be tightly perfect, but mostly it sounds like a live groove in a small theater – exactly the kind of show you wish you'd been at."
PopMatters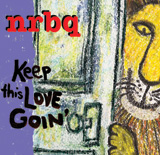 Tracks:
1 Boozoo and Leona
2 Keep This Love Goin'
3 I'm Satisfied
4 Here I Am
5 Let Go
6 Gone With the Wind
7 Sweet and Petite
8 My Life With You
9 In Every Dream
10 The Animal Life
11 Talk
12 Red's Piano
BUY This CD
Terry Adams
– piano, clavinet, vocals
Scott Ligon
– guitar, bass, vocals
Pete Donnelly
– bass, guitar, vocals
Conrad Choucroun
– drums, background vocals
with
Tom Ardolino – drums on 4 & 7
P.J. O'Connell & Norm Demoura – background vocals on 10
Tyrone Hill – trombone on 8
Dave Gordon – trumpet on 8
Tyrone Hill courtesy of Sun Ra
Front cover art by Tom Ardolino
"It's time to welcome to the world the latest version of NRBQ. Terry, Conrad, Scott, and Pete are playing true music, which is what NRBQ is all about. All you have to do is listen to this band and you will feel what they're putting down. If you can't feel it, I feel sorry for you. NRBQ is back!"
-Tom Ardolino
More About Keep This Love Goin'
Track One: Boozoo and Leona
"Boozoo Chavis was a dear friend of mine. I produced three albums for him. During that time I got to know his whole family really well. After he died his wife Leona and I continued to be friends. She often told me how lonely she was and how much she missed Boozoo. Years later when a friend of mine told me that she had now passed, by saying, 'Leona has joined Boozoo,' I wrote this song instantly. They were a great couple, true folk heroes." -Terry
Track Two: Keep This Love Goin'
The title track was written by Terry, Scott, and Pete.
Track Three: I'm Satisfied
Written and sung by Pete. Recorded in Louisville, KY.
Track Four: Here I Am
"During a walk in the park one day, I wrote three songs. Two of them are 'Here I Am,' which Scott helped me finish, and 'Sweet and Petite.' Tom plays drums on both." -Terry
Track Five: Let Go
"This is a song that I had been struggling with. I had written the music and one verse, but couldn't finish it. One night as I heard Pete sing, I realized his voice was perfect for this song. I asked him to sing it but I still didn't have it finished. I tried and tried, but had some kind of block. Eventually I asked Pete to try. His contribution to that song was way more than I expected. Funny thing is, that song wasn't going to be finished until I let go." -Terry
Track Six: Gone With the Wind
"I've always loved Dave Brubeck's recording of this song. The very first time Scott and I got together at my house, I played it for him. When we started to record Keep This Love Goin', it was Scott's idea to do the song. That's his arrangement. Conrad and Pete have really got the groove on this." -Terry
Track Seven: Sweet and Petite
See Track Four.
Track Eight: My Life With You
This is a song of Terry's that he had recorded as an instrumental with former Sun Ra Arkestra member Tyrone Hill and Dave Gordon, which was used for the Duplex Planet Hour CD. It turned out to be one of Scott's favorite songs, and when they met, he told Terry how much he wanted to sing it. Together they wrote the lyrics and through the talent of engineer Norm Demoura, the original tracks of Tyrone and Dave were added to this recording.
Track Nine: In Every Dream
"I like to sing along with motors. My espresso machine has a motor that produces a pure G. So while I was making an espresso, I sang harmony with it, which soon turned into Tchaikovsky's 'Concerto in B-flat Minor.' I reached for a note and it felt like country music to me, so I decided to write some words." -Terry
Track Ten: The Animal Life
Written by Scott and recorded in Madrid, Spain. Pete played the bass and engineered the session simultaneously.
Track Eleven: Talk
Recorded in Louisville, KY. "When I see a harpsichord, I have to play it." -Terry
Track Twelve: Red's Piano
"Piano Red is one of my favorite musicians. I love his style and I might be the only guy that does it. Whenever I was on tour in Atlanta, I always made sure to go catch Red whenever I could. One night in 1973 he told me he had two weeks off coming up, and so I invited him to come play with us in the northeast. He stayed at my house for a few days and while there, he sat at my piano and showed me this song. I never forgot it." -Terry
Press for Keep This Love Goin'
"Not to sound all cornball, but if anything embodies the spirit of rock 'n' roll, this music does."
Dave DiMartino, yahoo.com
"The spirit of the Q remains strong. The trademark wry humor remains, the ability to groove like no other band on the face of the planet, the ability to move from jazz-inflected rock and pop-inflected jazz and who-knows-what-else does too. Yes, Terry, please do keep this love goin.' Thanks."
popmatters.com
I didn't believe in miracles, but I am now sure about reincarnation. When we all thought that NRBQ had its best days behind them they make a roaring comeback with Keep This Love Goin'. Wonderfully tuneful love songs, hard driving rock 'n' roll, Terry Adams's still so inventive piano playing, one more song about zydeco-legend Boozoo Chavis and a humorous tribute to all animals. The best album so far this year."
Mats Olsson, Expressen (Sweden)
"The arrangements are lean and fairly live-sounding, usually pushed by a swinging backbeat; the vocals aren't fussy, even when they blossom with Beach Boys-like harmonies. Terry Adams's piano playing is as sly and pithy as always, placing chords or spiky clusters just behind the beat, where they arrive like punch lines."
Jon Pareles, New York Times
"The best thing about this CD is that it's timeless and fun . . . Adams and his cohorts, old and new, have always tapped into something that makes their music never sound dated and never sound dull. I hope Terry Adams VIII is leading NRBQ in the year 3010!"
Roctober
". . . sounds like vintage NRBQ. The new CD has many of the elements of the best NRBQ albums - rhythms that swing, a thumping backbeat, sneaky guitar, sweet vocals, and Adams's jazzy, chiming piano . . ."
The Boston Globe
"Adams has proven that it's the passion inside the sound that matters as much as who is playing the instruments . . . Terry Adams doesn't call this new aggregation NRBQ lightly, and knows the bar is set up near the ceiling for any group using that tag. The mind flips, though, for how much fun all involved sound like they're having, and the way they take right up where the original quartet left off. When the songs are flowing and Adams and his musical buddies are rolling, they let the pride in one of America's all-time great bands fly high."
Bill Bentley, The Morton Report
"Happily, the new quartet has captured the eclectic mix that made the original band so intoxicating . . . you have to appreciate the band's reach . . . [Fans] will find spontaneity, humor, breadth, and musical know-how . . ."
No Depression
"Terry Adams, Scott Ligon, Pete Donnelly, and Conrad Choucroun make music that is undeniably their own. They take all the musical waters that they have bathed in and made a record that you can feel in your bones and in your feet. NRBQ is back and just in time for the heat of the party season. It's time to dance, folks."
popshifter.com
"NRBQ has always had a reputation for being quirky no matter who was in the band, but the underlying idea behind things like improvisational free-jazz covers of middle-of-the-road pop standards, or angular miniatures about The Three Stooges, was not to be silly, it seemed, but to be honest about inspiration wherever it was found, to be fearless, searching for possibilities, taking chances. Keep This Love Goin' might seem unusually straight-ahead, but its pure pop heart and directness is fearless in a different way."
Daily Hampshire Gazette, Northampton, MA
"The current lineup continues the band's rich history of being flexible enough to play multiple musical styles, and Keep This Love Goin' is a shining example: from the folk-rock of "I'm Satisfied," the rockabilly of "Sweet and Petite," the torchy jazz of "My Life With You," to the honky-tonk piano of "Red's Piano," this band does it all seamlessly and with a relaxed confidence. On the whole, this is a supremely joyous and lovely effort. The love is palpable on this album, and it's apparent that NRBQ loves what they do and have passed that emotion on to their fans. Welcome back, NRBQ."
awaitingtheflood.com
"The band sounds fresh, joyous and energized as it certainly does keep this love of rock, and its myriad styles, goin'. One of this year's top rock releases."
Virginian-Pilot, Norfolk, VA
"Keep This Love Goin' has all the hallmarks of a classic Q album, from Adams's ever-unpredictable Monk-meets-The Killer piano and clavinet chording to the crisp pop-a-billy guitar licks, unrelenting rhythm section and sweet vocal harmonies. Most of all, though, it's got great songs. With the majority written by Adams, the standard mix of quirky humor, unabashed romance and good ol' rock and roll good-timin' saturates Keep This Love Goin'. Chalk it up as the end of an era, but thankfully not the end of NRBQ."
Relix
"This is now the real NRBQ, rightful heirs to the legacy . . . Adams is what makes NRBQ more than just a very spirited bar band. He's why they have lasted. As a virtuoso keyboardist schooled not just in rock 'n' roll stylings but also progressive and improvisational jazz, he can take any familiarly structured pop song and make it fly to somewhere new and transcendant, tossing off solos that alternate bluesy or rockabilly chording with discordant, atonal asides that build excitement and power. He is Thelonious Monk meets Jerry Lee. Or Sun Ra (an Adams hero) recast as a rocker. And he has so much fun doing it it's as if he's inventing music right before our ears. That power is intact on the new album."
Blurt
"Keep This Love Goin' not only sounds like a real NRBQ album, it may be the best one in about 20 years. The pop songs sparkle, the rockers are loose and lively, and there's plenty of freewheeling spirit . . ."
Brett Milano, Sound & Vision
"Keep This Love Goin' is the usual - that is to say, pretty unusual - diverse, veering romp through the sprawling musical territory that a previous edition of NRBQ claimed as 'omni-pop.'"
Schenectady NY Gazette
"[The new CD] has the trademark ambition, groove and harmony of an NRBQ record . . . The joy that underlies every NRBQ record is present on Keep This Love Goin' and nowadays that joy comes from a real-world place."
Providence Journal
"The eclectic and immensely talented keyboard player, songwriter and singer is the sole remaining original member of the fabled roots rock band . . . Adams has assembled a new quartet . . . These guys do more than just fly under the banner. Scott Ligon and Pete Donnelly contribute to the songwriting in addition to singing and sharing bass and guitar duties. And drummer Conrad Choucroun shows great taste at the kit . . . This is NRBQ by the book, new guys and all."
Colorado Biz
"'Boozoo and Leona' . . . is absolutely brilliant and already belongs in the classic canon . . . As does 'Sweet & Petite' . . . Another song that scales the heights is 'The Animal Life' . . . The rest of the album is full of subtle charms . . . The best songs are splendid, regardless of who's on board."
The Noise: Rock Around Boston
"All this sylistic mash up is hitting me like a bag of Halloween candy; I don't know what to taste next."
Ink 19
"A super record."
Pittsburgh Daily News
"A peachy comback . . ."
Philadelphia Daily News
"Music no one can make anymore."
Detorit Metro-Times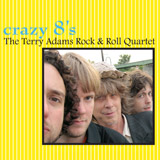 Tracks:
1 Never Cop Out
2 There Should Be A Book
3 'Til It's Over
4 Get Down Grandpa
5 My Girl My Girl
6 Crazy Eights
7 Hey Punkin Head
8 Honey Hush
9 Imaginary Radio
10 Get Rhythm
BUY This CD
Terry Adams
– piano, clavinet, vocals
Scott Ligon
– guitars, vocals
Pete Donnelly
– bass, background vocals
Conrad Choucroun
– drums, background vocals

Recorded live at The Linda, Albany NY and World Café, Philadelphia PA
"Multiple songs on Crazy 8's have the word 'real' in them, as an emblem of the sort of spirited musical sincerity Adams has purveyed for more than four decades."
Raleigh NC News Observer
"It's not just Adams' ivory-tickling that makes Crazy 8's a barn burner. The Quartet's lineup is arguably as lithe, wacky and explosive as NRBQ in their heyday. Guitarist Scott Ligon is an unqualified badass - he echoes Adams' gift for balancing melody with dissonance, while his ferocity and musical humor are more than sufficient to silence fans still pining for the Q's Al Anderson days. Bassist Pete Donnelly and drummer Conrad Choucroun, meanwhile, rock like a runaway locomotive about to jump the tracks."
Nashville Scene

More Press for Crazy 8's
"NRBQ piano man follows up his killer Holy Tweet with another raucous run through a selection of songs that really...might as well be NRBQ."
Huffington Post
"Rollicking rock 'n' roll: elemental, humorous and hot, made from fresh ingredients by fresh players."
Schenectady NY Gazette
"Crazy 8's is a cool ride, funny, a soundtrack for a lost Jay Ward and Bill Scott cartoon, but 'Imaginary Radio,' with its sweet dreams of Sun Ra holding court, a new song by the Beatles and enlightened record label execs playing fair, is the biggest winner, sounding for three or so minutes more charming and confessional than we ever thought a night of rock & roll could."
Shakinglikeamountain.com
"Adams' newer rhythm and blues quartet continues to establish itself as the kind of perfectly imperfect joyful noise making machine that T.A. has been tinkering with for the last hundred or so years. It is rare for someone as jaded and over-rocked as I to want to spin a disc over and over, but putting this one on repeat really makes me feel so happy and goofy..."
Roctober

"NRBQ's wildman keyboardist delivers this superb live set with his Rock & Roll Quartet...it's locked into Adams' lovable pop leanings with just a trace of his avant-garde jazz tossed in for good measure. Adams' mates...complement his style with exuberance and impressive musicianship throughout."
Springfield MA Republican

"Few musicians, regardless of genre or instrument, can communicate the pure joy of being caught up in their music the way Terry Adams does, and Crazy 8's, a live collection from Adams' Rock & Roll Quartet, is a wildly enjoyable reminder of why Adams is still one of the most irrepressible figures in American music four decades after NRBQ cut their debut album. . .listen carefully to this band in action, and you'll notice plenty of smart, adventurous things going on beneath the sunny surfaces…"
All Music Guide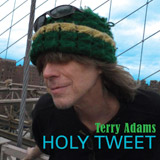 Tracks:
1 My Girl My Girl
2 Never Cop Out
3 Beautiful Lover
4 Indian Love Call
5 Yes I Will
6 Key To My Pants
7 Feet
8 She's Got Everything
9 Not Tonight, Hon
10 I'm Alone
11 So Disrespected
BUY This CD
Holy Tweet Photos
Terry Adams
– vocals, piano, clavinet, organ, bells
Scott Ligon
– vocals, guitars, bass, organ
Tom Ardolino
– drums
and
Jim Hoke – harp and recorders on "My Girl My Girl"
Norm Demoura – ukulele on "My Girl My Girl," background vocals on "Feet"
"... songs suggesting British-invasion pop, mid-20th-century musical theater or the Beach Boys, with fascinatingly beautiful bridges, varying key changes in the middle of verse lines, one-bar rests where you don't see them coming and piano solos with floppy, charismatic grace ... it's a small, sweet pleasure."


The New York Times



"Terry Adams who, as always, sounds like a bright new artist with an awful lot to say... The songs are sharp, sophisticated, and everything that is dandy about the best rock n' roll there is!"


yahoo.com
More Press for Holy Tweet
"...pop-oriented rock & roll energy...built around Adams' sly but sunny vocal personality, buoyant melodies, and superlative keyboard work...First-rate pop from one of music's true originals, and when Adams decries musicians who have turned on their muse for a paycheck on 'Never Cop Out,' he can take pride in the fact that he's never done that, and if this album is any indication, he's not about to any time soon."
All Music Guide

"Who else makes a record with the '68-Beatles bounce of 'My Girl My Girl' and a few songs later does a country-swing version of the operetta standard 'Indian Love Call'? Only Adams."
Hartford CT Advocate

"On the excellent new Holy Tweet, you can hear plenty of the Beatles, the Beach Boys, twang, and more, but this is no retro trip; the shit is in Adams's blood. And unlike many a musical polymath, he manages to keep it simple, fun, and raw – never 'pro.'"
Chicago Reader

"... a charmer, 11 helpings of unkempt pop with whiffs of '60s garage-rock, Beach Boys sweetness and an adolescent innocence."
Creative Loafing, Tampa, FL

"Miracle of miracles, 40 years later [after NRBQ's first LP release], NRBQ pianist Terry Adams has released Holy Tweet, a record with all the joy of early NRBQ in its heart and in its sound."
Schenectady NY Gazette

"Kind of unexpected at this point in his career, Holy Tweet is quite simply, Adams' best solo album by far. 4 Stars"
Springfield MA Republican

"The disc runs the gamut from 'Key To My Pants' to 'Not Tonight, Hon' – both classic-sounding Adams romps – to a hoot-and-a-half rendition of the vintage 'Indian Love Call.' As always when Adams is at the helm, expect the unexpected."
Albany NY Times-Union

"...the confluence of Adams' pop gifts: shiny keyboards, one-of-a-kind quirks in the musical phrasing and sweet, funny and innocent lyrics, never goes out of style."
Shakinglikeamountain.com

"...these days Adams seems more prolific than ever, and if his solo albums continue to maintain this level of grin-inducing fun, the 'Q's absence may not be quite as big a problem as it seems."
Nippertown.com
"...we should all be grateful for the latest resurrection of Terry Adams...His new album's called Holy Tweet. And even if you don't grok it at first, even if it seems too silly or too poppy, too accessible or even too willfully obscure, you'll eventually discover that you've not only had a good time, but learned something. And then you'll see the genius of Terry, the Hohner Clavinet-slapping heart of the Q."
duncanchannon.com/noise

"Terry Adams is best known as the founder and leader of NRBQ. His madcap antics, manic piano playing and encyclopedic knowledge left 'Q' fans entertained for over 30 years. Rock and Roll piano may have begun with Jerry Lee Lewis, but it never got better than Terry Adams. His new band, Terry Adams Rock & Roll Quartet, picks up where NRBQ left off."
post on marah-usa.com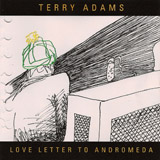 Tracks:
1 Enter Lewd
2 Grav-A Minor
3 Out Of the Cage
4 Every Thing I Do
5 Duet For Cousins
6 If I Had A Dream
7 Pannonica
8 Love Letter to Andromeda
9 Yes, Yes, Yes
BUY This CD
Andromeda Photos
(all photos at The Stone by Lili Chilson)
View YouTube Video
Terry on prepared piano and celeste
Recorded live at The Stone in New York City
A Note from Executive Producer Hal Willner:
"Let me get this out of the way – the first time I saw Terry Adams play I knew that I'd trade my soul with Beelzebub if I could have his musicianship. That was thirty some years ago and I still feel the same. Within one set he would go from seeming like a virtuoso from another era playing heartbreakingly beautiful passages to some kind of Tasmanian devil rocking as far and hard as one could go.

Terry has often let me talk him into putting him in new and occasionally uncomfortable situations to see what happens – from his role as composer/pianist in Robert Altman's "Short Cuts" to recording with David Sanborn – and it always brings exquisite and beautifully insane results. When John Zorn asked me to curate a month at The Stone in New York City, the first thing I did was talk Terry into doing one evening each week in different configurations. On one of the evenings he expressed interest in improvising a set on an official John Cage prepared piano. Terry had seen and heard Cage at a young age and always thought about doing something like this – so with the help of Sallie Sanders we got Nurit Tilles from the John Cage Society to prepare the house Yamaha piano. What is on this record is the first set of the night with Terry on this keyboard for the first time. Let's just say everyone who was there will never forget it.... At times sounding like Cage was channeled, to Monk's 'Pannonica,' to 'Duet For Cousins,' it was pure Terry. And I'm still waiting for Beelzebub."
Press for Love Letter to Andromeda
The Best Jazz of 2008
Top 10

"Terry Adams' Love Letter to Andromeda: The brilliant pianist in the sadly defunct cult band NRBQ comes out of left field for a passel of irresistible live solo improvisations on prepared piano and celeste. Adams is the exception to the rule that these instruments are best left to antiquity."
San Francisco Chronicle
"If it's 'normal' you're after don't start here. Terry Adams, NRBQ's founding father, wildman keyboardist and lover of the avant-garde has released his first album to feature just himself as the only musician from start to finish. It's out there. Way out there . . . `Everything I Do,' finds the gifted keyboardist playing some Far Eastern flavors, then melding them into stunning classical flourishes."
Newhouse News Service
"Having worked alongside of both jazz geniuses (Sun Ra's Marshall Allen memorably collaborated with Adams) and amongst rock and roll goofs, Terry can't help make the out there stuff pretty accessible. Thus, this wonderful CD sounds about halfway between Cage and Vince Guaraldi. Imagine Schroeder on a prepared piano!"
Roctober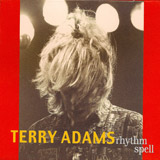 Tracks:
1 Howard Hughes
2 Never Before, Never Again
3 Nature's Gonna Pay You Back
4 Rhythm Spell
5 One Shoe
6 Umbrella
'7 Til It's Over
8 What A Mess
9 A Girl Who Loves The Stooges
10 Every Thing I Do
11 1400 Miles (Adams)
12 Give Pancho A Little Kiss
13 Fake Hug
14 Outta Here
BUY This CD
Terry Adams
– vocals, clavinet, piano, organ
T-Bone Wolk
– bass, guitars
Tom Ardolino
– drums
and
Jake Jacobs – lead vocal, vocal arrangement, & guitar on "Umbrella"
The Umbrella Singers: Jake Jacobs, Joey Interlande, Terry Adams, Tom Ardolino
Joey Interlande – acoustic guitar (2), background vocals (1, 3, 9)
Jeff Benko – background vocal (9)
Charlie Schneeweis – trumpet, trombone (14)

All
songs written and sung by Terry. Jake Jacobs handles lead vocal on "Umbrella."
A Note from Tom Ardolino:

"When Terry said to me that he had some new songs to record for a new album and would I play on it, I said "you bet, you midget!" There is no one else I like to play music with as much as Terry. We spent a few days in the studio with T-Bone Wolk. T-Bone can play any instrument really great and he's a lot of fun to hang out with. We really had a good time making this album.
I like every song and could write about each one, but just know I think it's a great album. "'Til It's Over" may be my favorite and the fade always kills me. And it's so great to hear Jake again. He sings the lead on 'Umbrella'." Also Joe Interlande does some great background vocals too.
The cover and booklet inside look so good. There are great drawings and notes by Terry. I'm really happy that I got to be a part of this album and I think that it's a great and
important statement from Terry. THIS RECORD IS FOR EVERYBODY!"
Press for Rhythm Spell
"Adams is rockin' and rollin' on this one, and in the process he's made the best NRBQ album that the Q never made. Adams wrote and sings everything here, and plays his trusty clavinet in multiple ways – how does he do it folks? – throughout. The songs are keepers too, some of the best he's written in years. Adams is nothing less than one of the most underrated musicians in rock..."
All Music Guide
"NRBQ as a live, touring entity is dead: Long Live Terry Adams. The band's irrepressible keyboardist for these many years has released a fine, rollicking, and surprise-filled solo album, Rhythm Spell. The old Q magic is intact, plus extra winks and twists. Rhythm Spell chugs with the energy, the carefully tended musicality – often on his signature clavinet – and the rubbery humor we've come to expect from one of American music's goofball geniuses."
Santa Barbara CA Independent
"Adams starts the disc with the weird and wacky rockabilly of 'Howard Hughes' and later locks into 'A Girl Who Loves The Stooges'." It all fits into Adams' image as the colorful eccentric who also happens to be one of the most innovative keyboard players of the past 40 years."
Springfield MA Republican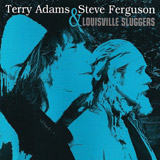 Tracks:
1 Peanut Vendor
2 Same Train
3 Outer Space Boogie
4 Mule Skinner Blues
5 Ichabod
6 Please Don't Talk About Me when I'm Gone
7 It's Too Soon To Know
8 Knucklehead
9 Dutchess County Jail
10 South of the Orient
11 Hey Good Lookin'
12 Hi Heel Sneakers
13 Blue Monk
BUY This CD
Louisville Sluggers Photos
View YouTube Video
Terry Adams – vocals, piano, organ, harpsichord, marimba
Steve Ferguson – vocals, guitar, dulcimer
Pete Toigo – string bass (1-3, 5, 7, 8, 10, 11)
Tom Ardolino – drums (1-3, 5, 7, 8, 10, 11)
and
Gene Oliveri – alto saxophone (1, 8, solo on 1)
Klem Klimek – alto & tenor saxophone (1, 8)
Donn Adams – trombone (5, 6), tambourine (12)
Mike Murphy – tenor saxophone (6)
Quentin Sharpenstein – string bass (9, 12), tuba (6)

From the liner notes by Donn Adams:

"From the moment the two started playing together in the basement it was obvious that each one had the ability to think and play like the other. Here was a guitar player who could sound like an organ player – and a clavinet player who could simply become a guitar player. Mid-song they could turn things inside out – trade places – anticipate – be in each other's mind. It was a foundation for hours and hours of beautiful music.
It soon became impossible for the two of them to consider playing without the other. Still in the context of the basement, a bass player and drummer were added. Then somebody got the brilliant idea to drive to Florida and play the clubs around Miami, since one of them knew a girl who was a go-go dancer there. Thus, out of such wanderlust and mania, a Louisville-based quartet that was the first group to be called NRBQ left home for the road."
Press for Louisville Sluggers
Still Creating Sparks: NRBQ's founders Adams and Ferguson still play nicely together
"When Terry Adams and Steve Ferguson met 40 years ago, the two South End kids felt an immediate kinship fueled by a love of music and shared sensibilities. 'I remember Steve playing "Eight Miles High" on a 12-string,' Adams said. 'He kind of played it his own way, though.' That pretty much describes Ferguson's entire career. Adams' too. That's why they began living in the Adams family basement back in the '60s, pushing a collection of neighborhood musicians to explore a crazy mix of rock 'n' roll, R&B and jazz. They powered through the blues, Thelonious Monk and the Beatles, honing a sound that ultimately led to the formation of the New Rhythm & Blues Quintet. By the time the band settled in Miami – on a whim, really – they trimmed down to a quartet and called themselves NRBQ, soon to be the world's most beloved cult band. Although the band was signed to Columbia Records while living in Miami, no one has ever denied Louisville its ownership. That's because NRBQ's famously elaborate pastiche of sounds can be traced directly back to Adams, Ferguson, and that basement. Louisville Sluggers is the friends' first real album together since 1971. Recorded over three years in Louisville and Vermont, it sounds as if they never stopped playing together – or hanging out in the basement. Any fan of NRBQ or of Ferguson's solo work will find a lot of familiar ground, from the bluesy swagger of 'Hi Heel Sneakers' to the charming swing of 'Peanut Vendor'."
Excerpted from the Louisville Courier-Journal
"Friends since 1965 in their hometown of Louisville, Adams and Ferguson periodically made music together since Ferguson left NRBQ, and they really struck sparks when NRBQ reunited all its past members at its anniversary celebration. This inspired them to record the playful and eclectic album Louisville Sluggers – with a typically atypical songlist spanning Hank Williams to Thelonious Monk but offering the most amazing surprises in their own original tunes."
Schenectady Gazette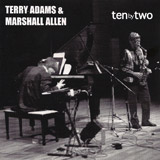 Tracks:
1 Prelude To A Kiss
2 Wrong Gasket
3 Cocktails For Two
4 Blue Skies
5 Raindrops Keep Falling On My Head
6 Friday The 13th
7 Hey Little Brother
8 Interstellar Low Ways
9 I Got It Bad And That Ain't Good
10 Evil Art
BUY This CD
Terry Adams
– piano, dx-7
Marshall Allen
– alto saxophone

Recorded live at the Toronto Downtown Jazz Festival, June 27, 1997
& at the Brooklyn Museum, August 18, 1996
"[Terry Adams and Marshall Allen] cover a handful of classic pop tunes (Irving Berlin, Burt Bacharach), but don't waste a second trying to water down what they do best, namely making a beeline for uncharted waters. They use the main melody when it serves their needs, portions of 'Blue Skies' and 'Raindrops Keep Falling on My Head' are recognizable, for instance, but generally use the originals to serve as springboards, a meeting place from which to launch their wild piano and sax collaborations . . . .Adams and Allen consistently find unique ways to twist songs old and new."


Go Metric, #20
"...for the most part the musicians are playing off each other with relaxed restraint to create music more invested in engaging and seducing than challenging. In fact, there are moments where you might mistake these guys for two normal human jazz players. But then an Allen squeak or an Adams invention will sneak in and remind you that this is an inspired coupling of two men who have spent the better part of a century between them discovering and indulging in the joyfulness of soundmaking."
Roctober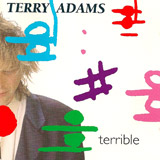 Tracks:
1 dog
2 LeSony-r
3 Out the Windo
4 Yes, Yes, Yes
5 Say When
6 Toodlehead
7 Little One
8 I Feel Lucky
9 These Blues
10 Hilda
11 Distant Instant
12 Thinking of You
BUY This CD
Terrible Photos
(all photos by Michael Hochanadel)
Terry Adams
– piano, Japanese organ, harmonica, kalimba-clavier
Donn Adams
– trombone
Marshall Allen
– alto saxophone
Tom Ardolino
– drums
Greg Cohen
– bass
Dave Gordon
– trumpet
Jim Gordon
– harmonica
Tyrone Hill
– trombone
Jim Hoke
– alto & soprano saxophones, flute
Bobby Previte
– drums
Roswell Rudd
– trombone
John Sebastian
– guitar
Noel Scott
– alto saxophone, flute
Joey Spampinato
– bass guitar
Johnny Spampinato
– guitar
Pete Toigo
– bass

Terry's first solo album.

Press for Terrible
"...Terry Adams is one of a kind; you won't find anyone who's ever seen (or heard) anyone quite like him. Among other things, he's one of the few musicians you'll ever encounter who doesn't just say that he thinks arbitrary musical categories are irrelevant but really does think that – and whose own music reflects that notion."
From the liner notes by Peter Keepnews
"Twelve short tunes comprise this excellent CD, and there's not a speck of filler. Obviously, Adams was overdue (and a follow-up is a must), but this extraordinarily musical disc will be hard to top. Highly recommended."
All Music Guide
"No one else could have done this record. This is the opposite of music that is faceless and interchangeable (and easily pigeonholed in a genre). This is music with real personality. Terry talking out loud – chatting, mumbling, whispering, occasionally hollering, cooing, joking, lots of musical joking – and never holding anything back. It's not a confessional record, though. Just as it's not a Major Statement. It's a much rarer thing and – as purely entertaining as it is – much more meaningful: a record by a true American artist who will never b******t you."
Robert Duncan review at iTunes